Talking About Stones named in MAGNA shortlist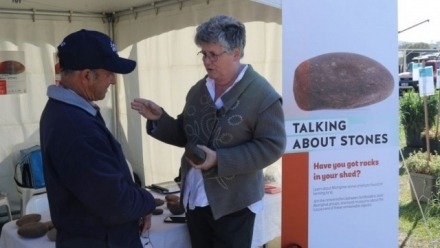 Wednesday 14 October 2020
Talking About Stones: the Relational Museum and it's Objects has been shortlisted for the 2020 Museums and Galleries National Awards (MAGNAs). Talking About Stones is an ARC Linkage grant funded project led by CDHR Research Fellow Dr Robyn McKenzie.
Aboriginal stone artefacts are regularly found on farming land in regional Australia. Yet there is a lot of uncertainty about what to do with them. You can read more about the Talking About Stones project on the CDHR Research Projects page.
Congratulations to Dr Robyn McKenzie and all other shortlisted entries for the 2020 MAGNAs. You can read the full shortlist on the Australian Museums and Galleries Association website. Awards will be presented on 28 October, 2020.