Postgraduate Students
Postgraduate Students
Gavin Findlay
Theatre as ecosystem: combining tangible and intangible heritage through a digital humanities approach to the Splinters Theatre archive
My research aims to develop a a new methodology for approaches of tangible and intangible heritage preservation, particularly new digital heritage and data visualisation techniques. I am using as a case study a unique Australian theatre collective Splinters Theatre of Spectacle (1985-98). Based in Canberra, Splinters' groundbreaking techniques, meteoric rise to national prominence and ongoing impact on both the Canberra community and Australian theatre practice deserves to be shared and made accessible for future study. As a first stage, an archive has been created at the ACT Heritage Library with an extensive collection of video and audio recordings, posters, flyers, photographs, business records and ephemera. The video archive is currently being digitized and will form the basis of an interactive theatre archive tool and study guide designed for drama teachers and students.
Airlie Lawson
How global is Australian literature in the 21st century?
Using fields, networks and fifteen years of deal data to produce a materialist counter-narrative about nation-of-origin-specific conditions of access to the international marketplace./>
At first glance, looking at fifteen years of Australian novels and the global market might seem a problematically broad topic for a PhD thesis. However, when the lense is sharped so the focus is solely on those published by mainstream publishers and for which translation or English-language rights have been licensed internationally, the subject immediately becomes far less broad and far more defined. When it is further sharpened by taking a quantitative approach, the target becomes clearer again. Add one more element—the sociological—and making it about understanding the specific rules of access to the transnational field of literary production for Australian authors by using a Bourdieusian theoretical framework informed by a Latourian Actor-Network descriptive approach and the project becomes manageable. More to the point, it becomes one that can offer, through a context-based, computer-assisted, spatio-temporal licensing model, a way to challenge a number of existing anecdotal, culturally-influenced, content-based theories about the factors that have made Australian literature become more international in the 21st century—and, in doing so, is also identify the threats posed to this process in an increasingly virtual, post-national, neo-liberal economic environment where even the concept of licensing as a publishing practice is contested.
Airlie Lawson is a doctoral candidate and part of the interdisciplinary and cross-cultural research program within the School of Archaeology and Anthropology. She has extensive licensing experience within the trade publishing industry, both in Australia and internationally. She's also written a couple of books.
Ling Chung Guan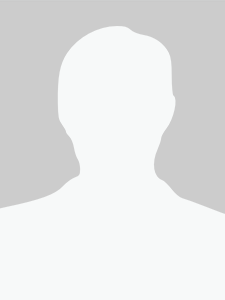 The Aesthetic Experience of E-poetry
My research project explores electronic poetry's (e-poetry) tactile interactions and the ways haptic technologies mediate between our tactile sensations and aesthetic experience. The realm of activity in digital environment that engages with reader's sense perception is extensive. Almost all readings in this environment are imbued with sophisticated tactile interfaces and readers of digital text have used these tactile elements to aid reading at some point. Following this development is e-poetry's ongoing experimentations with these interfaces as avenues for poetic communication. These poetic experiments have effectuated a diversity of aesthetic expression that foregrounds the human sense perceptions. The aim of this project is to conduct a case study on how the reader's body retrieves and processes poetic information within this new technological setting. I am focusing on e-poetry works that not only enable reader to interact with content but also structure reader's experiential qualities of 'being-in-the-world' around tactile information. Through this thesis I develop an understanding of the role played by phenomenology in the appreciation of e-poetry.