Roundtable on Digital Futures in Learning and Publishing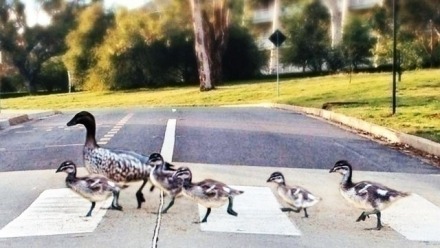 Date: Tuesday, 17 August 2010, 10:00am - 12:30pm
Venue: Lady Wilson Room, Sir Roland Wilson Bldg, 120 McCoy Circuit
A Roundtable on 'Digital Futures in Learning and Publishing' with lead speakers
Ken Wissoker, Editorial Director, Duke University Press 
Cathy Davidson,

Ruth F. DeVarney Professor of English and the John Hope Franklin Humanities Institute Professor of Interdisciplinary Studies, Duke University
Convener and Moderator: Debjani Ganguly, Head, HRC

Interested participants/attendees please contact:
Leena Messina, Programs Manager, HRC
T: + 61 2 612 54357 (Phone and Voicemail)
F: + 61 2 612 51380
Ken Wissoker
is the Editorial Director of Duke University Press, acquiring books in anthropology, cultural studies, and literary theory; globalization and post-colonial theory; Asian, African, and American studies; music, film and television; race, gender and sexuality, and other areas in the humanities, social sciences, media, and the arts.  He moved to Durham to join the Press as an Acquisitions Editor in 1991; became Editor-in-Chief in 1997, before being named Editorial Director in 2005.
Among the authors whose books he has published are Eve Kosofsky Sedgwick, Jane Gallop, Charles Taylor, Lisa Lowe, Lauren Berlant, Judith Halberstam, Brian Massumi, Ann Stoler, Aihwa Ong, Rey Chow and Arjun Appadurai.   He is especially proud of the number of dissertation and first book prizes that have gone to Duke University Press authors -- a sign that the Press continues to have its pulse not simply on current scholarship, but on the most promising new intellectual developments.
Cathy N. Davidson
is the Ruth F. DeVarney Professor of English and the John Hope Franklin Humanities Institute Professor of Interdisciplinary Studies at Duke University.
Her work for the last decade has focused on the role of technology in the twenty-first century.
In 1999 she helped create ISIS (the program in Information Science + Information Studies) at Duke University and, in 2002, co-founded HASTAC (Humanities, Arts, Science, and Technology Advanced Collaboratory, pronounced "haystack"), an international network of networks with now over 4500 members. Her book co-authored with David Theo Goldberg, The Future of Thinking: Learning Institutions in a Digital Age, was published in 2010 by MIT Press.
From 1998 until 2006, Davidson served as Vice Provost for Interdisciplinary Studies at Duke.
She was a founding co-director of the John Hope Franklin Humanities Institute. Davidson is the author or editor of some twenty books on wide-ranging topics including technology, the history of reading and writing, literary studies, travel, Japan, Native American writing, electronic publishing, and the future of learning in a digital age. She has served as the editor of the leading journal in her field, American Literature (1989-1999), and President of the American Studies Association.  Her forthcoming book is Now You See It: The Science of Attention in the Classroom, at Work, and Everywhere Else  (Viking Press, 2011). Davidson blogs regularly on new media and learning as Cat in the Stack at www.hastac.org.